Overview
Talking about wills is an uncomfortable subject – we prefer to stick our heads in the sand and hope we never need one. Reality is, we all do.
Benjamin Franklin said: "In this world nothing can be said to be certain, except death and taxes." Ideally, we should all have a will in place. However, it's important to have a will that is properly structured and thought-through and to not just have a will for the sake of having one.
The importance of having a properly structured will in place should not be underestimated. It may very well be one of the most important documents you ever draft – after all, how else will you guarantee that your wishes are heard and loved ones looked after?
---
Course content
This webinar aims to answer the following questions:
What are some of the things to consider when drafting a will?

What are the consequences of not having a will in place?

What are the legal requirements for a will to constitute a valid and legal will?

Can I write anything into my will?

Do I need a will per country?

How does intestate succession work?
After attending this webinar, you will have gained an understanding of the following competencies:
Identify the requirements of a valid will.

Understand some of the key features of a good and proper will.

Understand the consequences if the Intestate Succession Act is applied.

Be able to advise a client regarding the pros and cons of having a will versus being subjected to the Intestate Succession Act.
---
Who should attend?
Any person providing financial advice to individuals. Understanding what a valid will entails, as well as the potential consequences when a will is not drafted properly, are crucial for any tax practitioner, financial advisor or wealth manager. Furthermore, it is crucial for all persons to have a basic understanding of a will in order to manage their own personal affairs.
---
Presenter
Carmen Westermeyer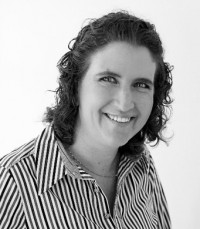 BCom(Honours Accounting) [UND] CA(SA)

Carmen Westermeyer graduated in 2001 from the University of Natal, Durban (now UKZN), with a BCom Honours degree in Accounting and completed her articles with PwC in 2004. She has been a member of SAICA since then.
Carmen stayed with PwC for a year as Assistant Manager, venturing into the world of commerce in 2006. In 2008, she was appointed as a lecturer at UKZN and coordinated the Taxation 300 course until December 2010. From 1 January 2010, Carmen took over the role of Academic Leader for the Taxation Department, as well as the coordination of the Postgraduate Taxation Programme. During her time as Academic Leader she had numerous opportunities to liase with SAICA on issues relating to the ITC, as well as being a member of the Tax Committee.
In December 2012 she started running ad hoc training courses for members of the profession. From December 2013, she moved into commercial training and consulting on a full-time basis. She has been involved in various training activities, such as the SAICA SMP training in 2014 and the FASSET Budget and Tax Update in 2015 and 2016.
---
CPD
This event and successful completion of the online assessment will secure 2 hours verifiable output Tax CPD points.
---
Event Investment
CPD Subscribers: 100% discount for all 2021 CPD subscribers. Not a CPD subscriber yet? Click here to register now.
Other member: R475.00
Company price (five attendees maximum): R950.00
---
Payments & Cancellations
All payments must be made by EFT or by credit card, at least 3 working days before commencement of an event.

Kindly note that should payment not been received 2 days after the event, legal action will be taken

Proof of payment will be requested at registration, if payment at that point in time has not been reflected on SAIT's bank account.

Only written notice of cancellation will be recognised.

Cancellation Conditions:

If the cancellation occurs more than 4 working days prior to the event no cancellation fee will be charged.

If the cancellation occurs less than 4 working days prior to the event a 100% cancellation fee will apply.

Delegates who book and fail to attend will be liable for the full event fee.

SAIT's liability in the case of an event being cancelled will be limited to a refund or credit of the event fee.

Please click here for the full terms and conditions.