Corporate Governance & Tax Risk Management
Overview
Most taxpayers are aware that the Tax Administration Act (TAA) provides for significant penalties (up to 200%) for the understatement of taxes. This is relevant even where assessed losses are overstated.
This webinar is designed to assist the taxpayer to provide evidence that the financial manager, the tax manager, the financial director and public officer took "reasonable care" in managing the overall tax affairs of the taxpayer. It is submitted that any taxpayer who follows the principles discussed in this webinar should be protected against the potential application of section 180 of the TAA as well as the imposition of any understatement penalties imposed for behaviours other than "substantial understatement".
In summary, the webinar will equip the financial manager and internal tax manager to implement a bespoke tax risk management system that is appropriate for his/her relevant organisation. In addition, it will assist the tax advisor to assist their clients (small, medium and large) to implement a system of tax risk management that is effective and relevant for their particular business.
Last, but not least, it will protect the financial manager, tax manager, financial director, managing director and public officer against being held personally liable for the tax debts of a taxpayer in terms of S180 of the TAA.
Course Content
The course content will include the following:
What is tax risk management?
What is tax governance?
What is tax strategy?
What risks should be managed?
How should I implement tax strategy and tax governance principles in the owner management business?

A practical example of a tax strategy for the owner managed business will be discussed.

Practical examples of tax risk management procedures for the following activities:

Preparation of ITR 14, VAT 201 and EMP 201.
Embedding tax controls into the business:

Tax and fixed asset management.
Tax and payroll management.
Tax and debtors/creditors/sales/purchases.
Tax and trading stock management.

How to respond to letters of audit findings and revised tax assessments where SARS imposes understatement penalties for alleged negligent behaviour.
---
Presenter
Johan Heydenrych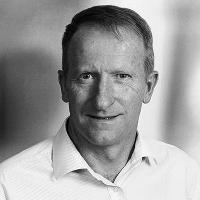 Johan has specialised in taxation since 1991 and became a tax partner at a Big Four Firm in 1997.

Since March 2020, he provide independent tax consulting services and focus on the provision of training courses to clients and tax professionals. Johan has 30 years experience in providing tax consulting services in the area of Corporate Tax, Value-added Tax and Remuneration planning. He regularly present tax courses to clients and organisations on VAT, Income Tax and Employment Taxes. His MCom thesis entitled "A critical analysis of VAT at local authorities" assisted me in achieving this Masters degree cum laude.
Area of Expertise
Corporate Tax, Value-added Tax, Employment Tax, Tax Accounting, Tax Process and Technology
Education and Qualifications
B. Com (Accounting) (Cum Laude)
B. Com (Accounting) (Hons) (Cum Laude)
Certificate in the Theory of Accounting
M. Com (Taxation) (Cum Laude)
Chartered Accountant (Specialising in Taxation) Member of SAICA and IRBA
Registered Tax Practitioner
---
CPD
This event and successful completion of the online assessment will secure 2 hours verifiable output Tax CPD points.
---
Event Pricing
100% discount for all CPD subscribers. Not a CPD subscriber yet? Click here to register now
Other members: R475.00
Company price: R950.00
---
Payments & Cancellations
All payments must be made by EFT or by credit card, at least 3 working days before commencement of an event.

Kindly note that should payment not been received 2 days after the event, legal action will be taken

Proof of payment will be requested at registration, if payment at that point in time has not been reflected on SAIT's bank account.

Only written notice of cancellation will be recognised.

Cancellation Conditions:

If the cancellation occurs more than 4 working days prior to the event no cancellation fee will be charged.

If the cancellation occurs less than 4 working days prior to the event a 100% cancellation fee will apply.

Delegates who book and fail to attend will be liable for the full event fee.

SAIT's liability in the case of an event being cancelled will be limited to a refund or credit of the event fee.

Please click here for the full terms and conditions.